SIERRA   NEVADA
Days: 11
Difficulty: HARD
Stay along with the indigenous in their territory and their special worldview.
La Sierra is a unique fortress of time, wildlife, space, history with the highest rate of endemism in the country.
The opportunity to share some of the most pristine experience within the Colombian culture, nature and adventure.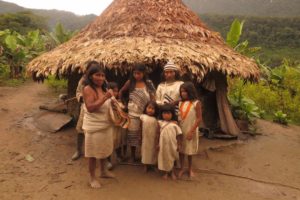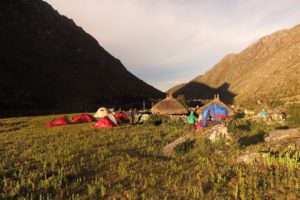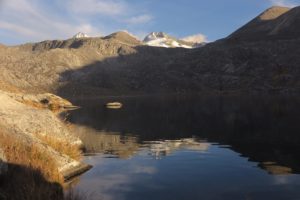 Day 1.
The team will meet at the airport in Santa Marta (Time not specified).
From there We will move towards Palmor on around 3 hrs ride.
Will spend the night at some farm of the area.
---
Day 2.
Start of the treking (Around 2hrs on a 4×4 ride)
Treking to Mamarongo (1602m)
5 – 6 hrs walk
15,6km
Ascent 256m
Descent to the Setay river 363m
Ascent to Mamarongo 256m
Early morning The team starts from Palmor towards the end of the road ( a very bad road). We will try to start walking in the fresh hours of the morning.
Lunch at the Setay river and later upon the arrival at Mamarongo a formalization of the permits will be done with the local authorities (Mamos etc.)
---
Day 3.
There is high possibility that the local authorities will tell us that we must remain a day in Mamarongo for the authorization; If not, We will keep towards with the program (day4), if we have to stay we have the chance to know more about the Kogui culture and eventually walk to a waterfall, located 45min from town.
---
Day 4.
Mamarongo – Urameke 2310m
5hrs Hike
9,7kms
710mts ascent
Ascent through the Tukurinka river.
Camping in a small indigenous village.
---
Day 5.
Urameke – Dibungi 3604m
5hrs Hike
8,2kms
1292m ascent
From high Andean jungle to Sub-Paramo.
---
Day 6.
Dibungi – Nautaneda 4,433m
5hrs Hike
5,8kms
829m ascent
Ascent through the Viscungue river to the Arucuma lagoon.
From there to the Nautaneda lagoon, where we spend the night at tents with nice views to the Sierra Nevada peaks.
---
Day 7.
Nautaneda.
Acclimatisation day.
Free day with possibilities on small hikes to the Lagoons or small peaks.
---
Day 8.
Nautaneda – Ruiz Wilches peak 5,290m – Nautaneda
10hrs hike
12km
857m ascent
Early
 

morning 3am aprox The team will be lead towards the high camp 4889m of Simmonds peak, and from there We will ascent to Ruiz Wilches peak (5290m).
Views: Simmonds peak, Colon and Bolivar peaks among others – If the weather is stable we can have the chance to see the Caribbean Sea.
---
Day 9.
Nautaneda – Dibungi
4hrs Hike
6km
Descent 829m
Early morning the tents will be packed up and we will start the descent.
---
Day 10.
Dibungi – Mamarongo
7hrs hike
Descent 2002m
---
Day 11.
Mamarongo – Uranio – Palmor – Santa Marta
6hrs hike
15,6km
256m descent
363m Ascent
2-3hrs Jeep ride (Uranio – Palmor)
3hrs 4×4 ride (Palmor – Santa Marta)
We will leave Mamarongo as early as possible in order to avoid the noon heat.
At Uranio, Jeeps are waiting to descent to Palmor. From there we will be lead directly back to Santa Marta End of the trip.
Includes:
• Food and gear on the expedition (Tents, sleeping bags, mattress, stoves)
• 2 Mountain guides
• Mules
• Porters/Chef/Local guides
• Indigenous that "links" the expedition with the local authorities.
• Transfer from Santa Marta and back to Santa Marta.
• Fees that the Kogui culture charge to enter to their territory.
No includes:
• Airplane tickets
The realization of this itinerary depends on the will of the local authorities (Koguis).
If something is cancelled we will return money as far as possible, minus bank transfer fees.
Local guides will ascent to the communities ten days before the start of the expedition to check that everything is smooth and ready for the trip.
EASY: No experience needed
MEDIUM: Little experience needed
HARD: Experience is needed
[themify_hr color="BLACK" width="100%" border_width="3px" ]
Trekking grades
It is very hard to precise the difficulty of the Hike or the Climb; overall it depends on the grade fitness of the client, the altitud, the number of days of the expedition and the time involved during the trip; both fiscally and mental preparation are fundamental. Therefore We have decided to rate the hikes/Expeditions 1, 2, 3, 4, 5, 6.
Even more the climbs and the hikes are therefore likely to change the grade of difficulty depending on the weather season (Raining/Dry). However please have in mind that this are factors that change with every client and affects different especially the altitud, and thus the ratings are not definitive. This should be use as a guide through out the decision of your trip.
1: Well marked paths; Needed little or none experience. Time of duration 4-6 hrs, Hikes below 4000m. Health and fitness is beneficial.
2: Muddy terrain, uneven paths – Hikes above 4000m – Duration of the hike 6 – 8hrs minimum – Need some hiking gear and especial clothes requirements. Health and fitness is necessary.
3: Uneven paths with rocks and mud – Hikes above 4000m – Duration 8 – 10hrs – Duration of the expedition 3 – 5 days. Health and fitness is necessary.
4: Paths that can get lost during the hike – Some bushwhacking needed in some of the cases – Need some skills with specialised gear – Might need the use of your hand for balance. Fitness and endurance necessary.
5: Hikes below 5000m – May need to rope up, use harness and climbing gear – 4 to 6 days of hiking – 8 to 10hrs or more needed – Experience is required at altitud – Fitness and endurance required.
6: Expeditions +7 days – Climbing skills needed – Experience on remote places is required – Objetives of more that +5000m – Duration of the hikes between 10 to +12hrs – Level of fitness and endurance need to be very high.
---
SWISS ALPINE CLUB SCALE
---
International French Adjectival System (IFAS)
F: facile (easy). Straightforward, possibly a glacial approach, snow and ice will often be at an easy angle.
PD: peu difficile (slightly difficult). Routes may be longer at altitude, with snow and ice slopes up to 45 degrees. Glaciers are more complex, scrambling is harder, climbing may require some belaying, descent may involve rappelling. More objective hazards.
AD: assez difficile (fairly difficult). Fairly hard, snow and ice at an angle of 45-65 degrees, rock climbing up to UIAA grade III, but not sustained, belayed climbing in addition to a large amount of exposed but easier terrain. Significant objective hazard.
D: difficile (difficult). Hard, more serious with rock climbing at IV and V, snow and ice slopes at 50-70 degrees. Routes may be long and sustained or harder but shorter. Serious objective hazards.
TD: très difficile (very difficult). Very hard, routes at this grades are serious undertakings with high level of objective danger. Sustained snow and ice at an angle of 65-80 degrees, rock climbing at grade V and VI with possible aid, very long sections of hard climbing.
ED1/2/3/4: extrêmement difficile (extremely difficult). Extremely hard, exceptional objective danger, vertical ice slopes and rock climbing up to VI to VIII, with possible aid pitches.
ABO: Abominablement difficile (abominable) Difficulty and danger at their limit.
Often a + (pronounced Sup for supérieur) or a − (pronounced Inf for inférieur) is placed after the grade to indicate if a particular climb is at the lower or upper end of that grade (e.g., a climb slightly harder than "PD+" might be "AD−").